At Architecture Matters, we design buildings that matter for people that matter.
Great architecture relies on effective communication and collaboration between people. That is why we place a great emphasis on building strong relationships with our clients, their user groups and the other authority representatives and consultants we collaborate with. We pride ourselves on being useful and trusted advisors to our clients during their project and beyond.
We like to think of ourselves as creative pragmatists – experts at finding clever solutions. We bring our practical knowledge of the planning system, construction, technical, aesthetic and sustainable design expertise together with our appreciation of your project brief, budget and aspirations, to create attractive, functional and cost effective outcomes.
We design high quality, well considered, energy efficient and cost effective residential, commercial and public buildings.
Our Story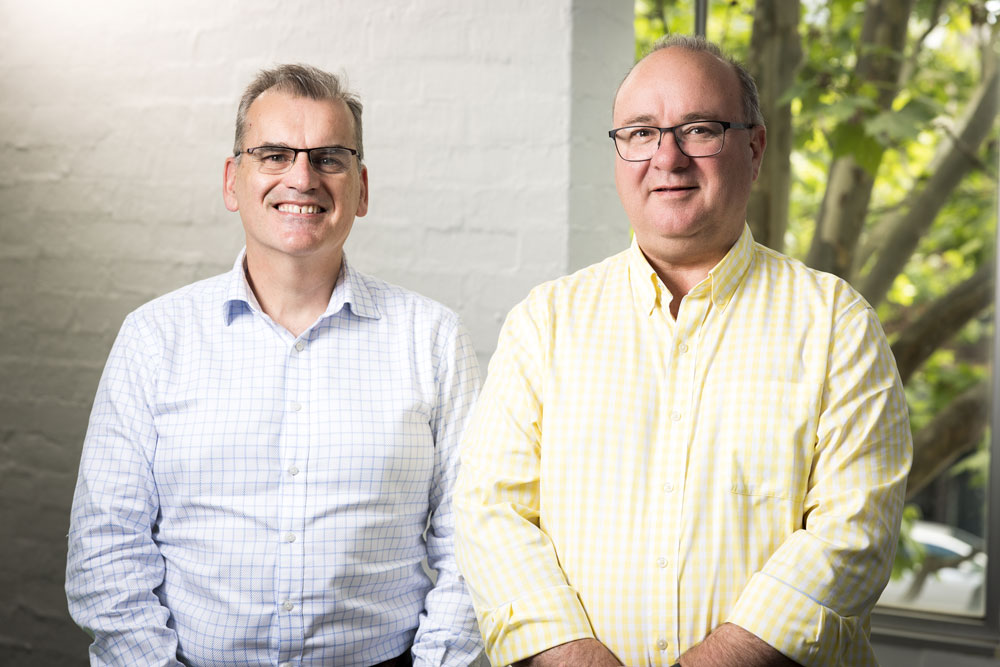 Based in West Melbourne, Architecture Matters is an architecture practice directed by Anthony Quigley and Anthony Gionfriddo.
Our directors first met in 1988 as students of architecture at RMIT, where they shared classes and discovered common ground in their approach. Upon graduating, both gained formative experience in various architecture firms and subsequently went into business for themselves. Anthony Quigley founded Architecture Matters in 2001. Anthony Gionfriddo joined as co-director in 2008 after 10 years as a sole practitioner specialising in residential architecture.
In the 1990s, when the pair began their careers, the architectural profession was in the process of moving from pen drafting into computer aided drafting and building information modelling (BIM) software. Advanced use of BIM technology has become the cornerstone of our project approach, facilitating clear communication and design efficiency. 
From an initial group of four, in recent years our practice has expanded to a team of 13 – a diverse mix, including project architects, senior consultants, a practice manager, and several architecture graduates. Importantly, our current scale enables Anthony Q and Anthony G to develop projects from beginning to end, allowing both directors to maintain a close connection to the work.
Architecture Matters seeks simple solutions over grand gestures and efficiency in practice and design. Our portfolio encompasses a range of educational, community specialised and residential projects. Whether family homes, not-for-profit community projects, or larger institutional buildings, our work is characterised by an open, creatively pragmatic design approach centred on client and civic benefit and tangible value. 
Principals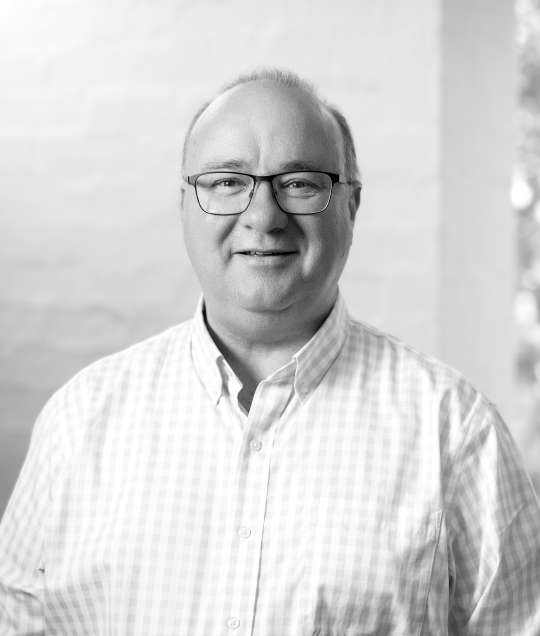 Anthony Quigley
Director, B.Arch. R.A.I.A.
Director and Co-founder of Architecture Matters, Anthony Quigley is motivated by designing and delivering buildings that enrich lives and meaningfully contribute to the community. He brings over thirty-five years of experience in the industry to every project. 
Anthony is involved in all aspects of the business. Day-to-day he manages and mentors a team of talented all-rounders, ensuring that all projects are well resourced and on-track to meet project deadlines and budgets. 
Anthony's down-to-earth approach means he is not interested in producing egotistical architecture, rather he sees design as an opportunity to creatively solve problems and deliver buildings that improve the everyday lives of the people that use them. 
"We create buildings for our clients, not for ourselves."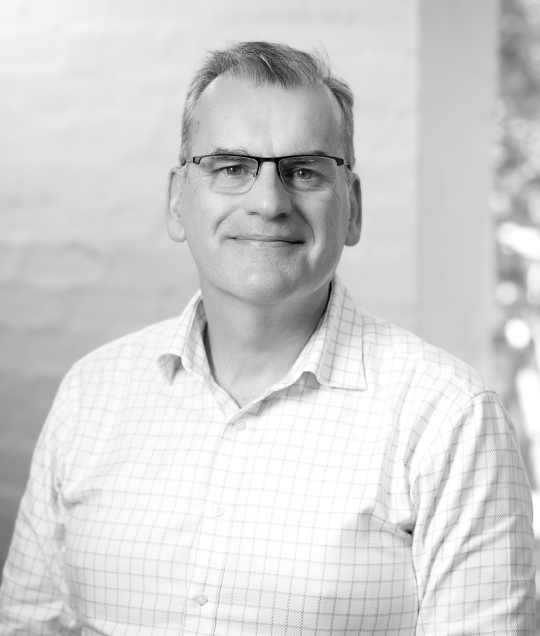 Anthony Gionfriddo
Director, B.Arch (Hons), B.A., R.A.I.A.
With over 25 years' experience in residential, commercial and community work, Anthony Gionfriddo  approaches every project with pragmatic humility, in pursuit of good, honest design.
"There's great fulfilment in working in the public sphere, where your work can be visible and make a positive contribution," says Anthony. "I like being brought into people's lives, or operating within an organisation's work life, and trying to be useful – to come up with something that meets a need."
Merging his practice with Architecture Matters Pty Ltd in 2008, Anthony enjoys the diversity of work in the broad-based practice. He has overseen the design of public buildings, schools, large scale commercial projects as well as some unique works in the not-for-profit sector.
Our Team
Yvonne Aralar
Graduate of Architecture
Yvonne Aralar
Graduate of Architecture
Yvonne Aralar is a Deakin University Graduate of Architecture who came to Architecture Matters in 2021. She focuses on residential design and local government projects. She also regularly develops tender submissions, assisting us in securing projects. Yvonne is exceptionally well-organised and an excellent communicator. In 2017, she was awarded the architecture student prize in the Northern Territory Architecture Awards. The passion that led to this award has not diminished, as she constantly seeks to learn and proactively engages in professional development and industry engagement. She is keenly learning the process of architectural design and documentation.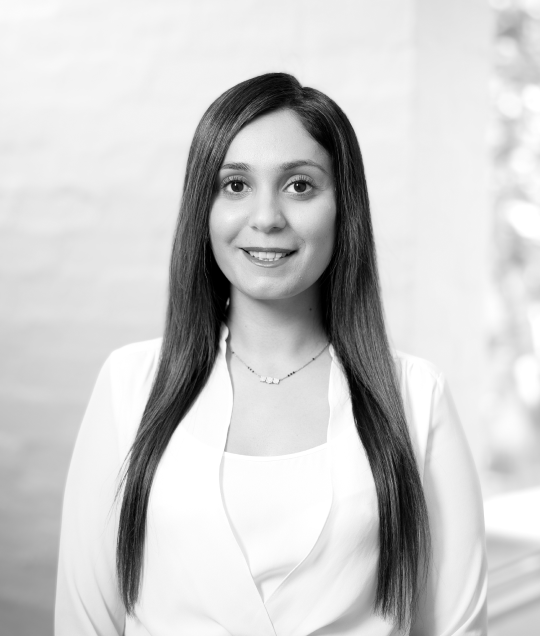 Sheena Bagley
Project Architect
Sheena Bagley
Project Architect
Sheena Bagley graduated from the University of Melbourne with a Master of Architecture that is bolstered with a Bachelor of Environments and including research into embodied energy in the construction industry. She has been a Project Architect at Architecture Matters since 2019. She is generally engaged in our residential and environmental projects, where she specialises in residential spatial planning and interiors. Sheena is incredibly organised and remains a consistently calm presence, which is always appreciated by her clients and co-workers.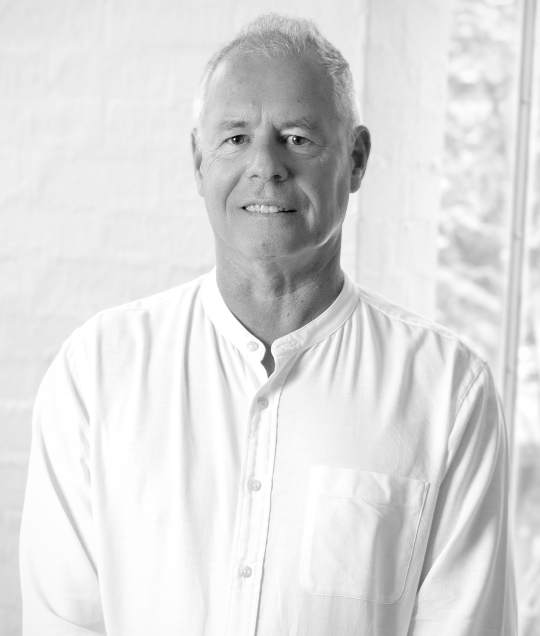 Stephen Duddy
Senior Consultant (Quality)
Stephen Duddy
Senior Consultant (Quality)
Stephen Duddy is a Senior Quality Consultant who provides oversight and advice across most of our projects in the education, local government, residential, not-for-profit and commercial sectors. He is experienced in ISO9001—an internationally recognised Quality Management System standard—and design and documentation reviews. He has helped establish and maintain high project design and delivery standards throughout our practice. Steve's wide range of local and international experience makes him well-placed to take on this mentoring role.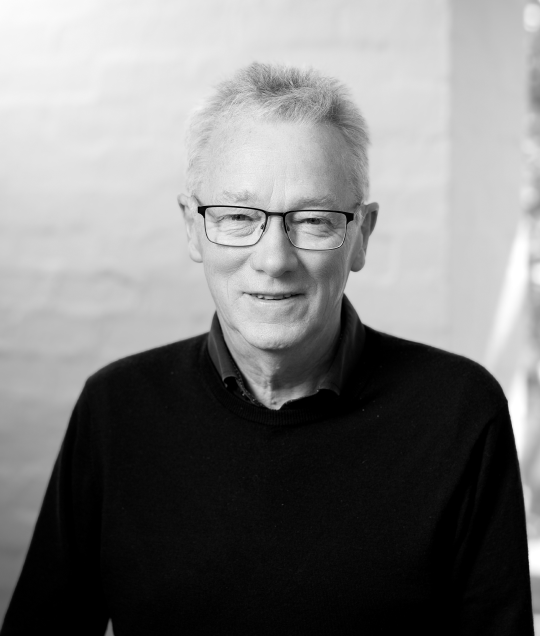 Gerard Hogan
Senior Consultant (Education)
Gerard Hogan
Senior Consultant (Education)
A senior consultant on our education projects, Gerard Hogan has a wealth of experience in education master planning, project brief development and the Catholic education system. He was a Project Manager for many years before retiring and, later, returning to the industry to work with us at Architecture Matters. Throughout his successful career, he has gained decades of experience on both the delivery and client sides of the business. He holds a depth of knowledge from these two perspectives greatly benefits many of our projects. In particular, he is adept at guiding schools through the sometimes daunting process of funding applications and project brief development for the first time.
Shaun Hughes
Graduate of Architecture
Shaun Hughes
Graduate of Architecture
Shaun Hughes is a Graduate of Architecture from Curtin University who regularly works on our not-for-profit and education projects. Before studying architecture, Shaun worked as a rigger and scaffolder. He later served in the Australian Army for over ten years, including two operational deployments. This has given him distinctive background compared to most other architecture graduates, and it has resulted in a unique perspective and approach to all his projects. His very practical and efficient analysis, problem-solving, and documenting method help ensure his projects run smoothly.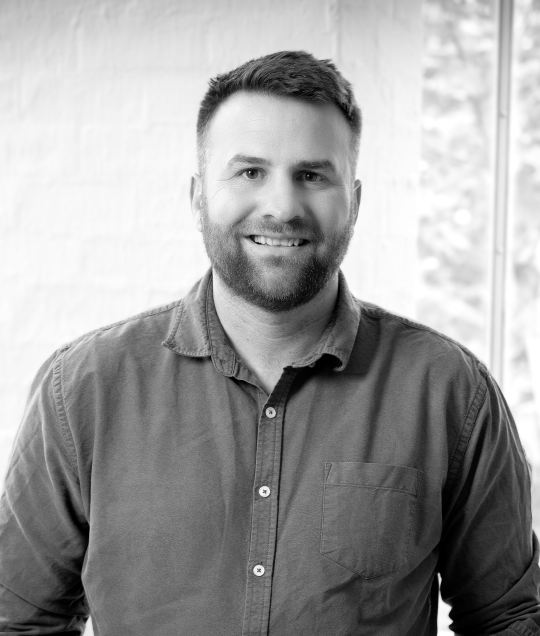 Drew Hynninen
Project Architect
Drew Hynninen
Project Architect
A Project Architect that works across a range of project typologies, Drew Hynninen has a Master of Architecture from RMIT University. He joined Architecture Matters in 2022 and works on our commercial, early learning and sports pavilion projects. He is an expert in project planning, consultant coordination and institutional spatial planning. Drew has a progressive view of project management and is always sensitive to his client's needs. An experienced clubman and sportsperson, Drew brings his easy going personality to our team. He provides valuable insights into sports and recreation projects from a player and club perspective.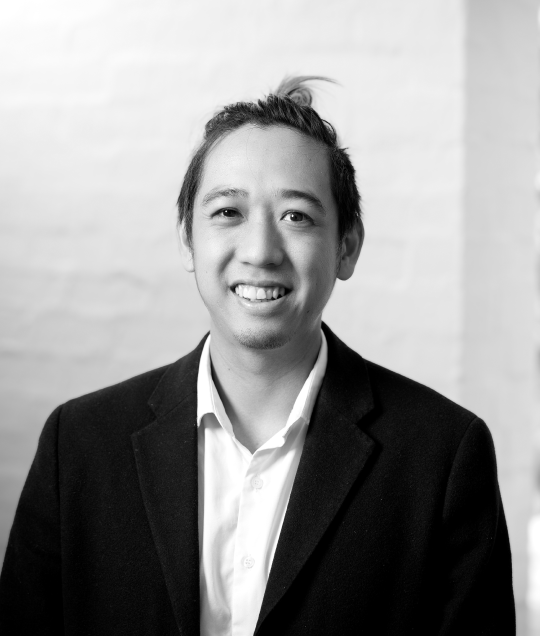 Henry Luu
Graduate of Architecture
Henry Luu
Graduate of Architecture
Henry Luu is a Graduate of Architecture who has been with us since 2021. He regularly works on our local government, education and residential projects. He has a good eye for landscape design and is interested in applying contemporary design approaches. Henry brings a youthful, optimistic outlook to all his projects and will not hesitate to push the boundaries of what is possible. His can-do attitude and entrepreneurial mindset help energise everyone in the office.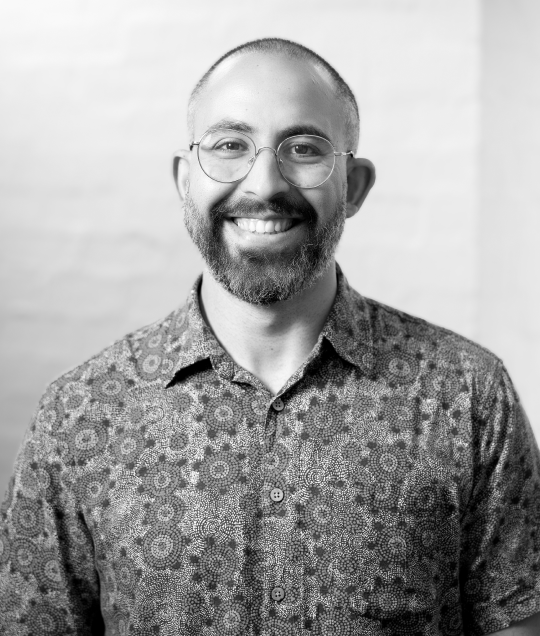 Antony Nasralla
Graduate of Architecture
Antony Nasralla
Graduate of Architecture
Antony Nasralla is a Graduate of Architecture from Deakin University who joined the team at Architecture Matters in 2021. He tends to be involved in our not-for-profit and sporting pavilion projects and is intently focused on refining his approach to project design and documentation. He is particularly interested in contemporary design and regularly looks for opportunities to apply contemporary architectural thinking. To do so, he does not shy away from testing project parameters to find the best solution to every design problem.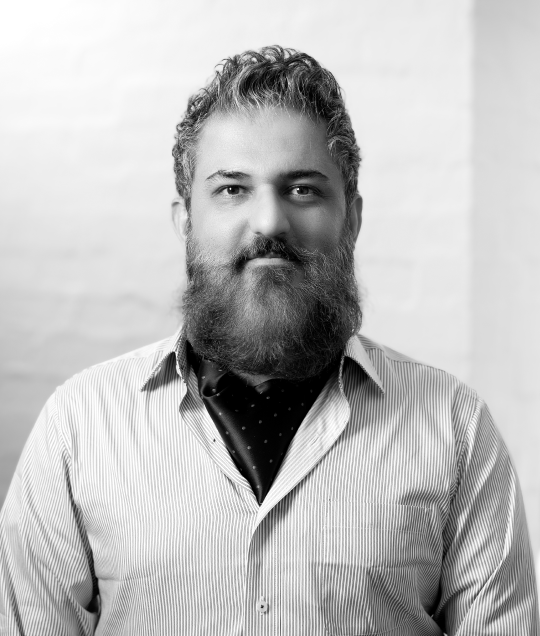 Michael Rostami
Project Architect
Michael Rostami
Project Architect
Michael Rostami has been an architect since 2006 and joined the team at Architecture Matters in 2017. He has brought a wealth of experience, regularly undertaking the role of Project Architect on local government and education projects. Michael specialises in schools and sporting pavilions, focusing on providing consistent, high-quality design responses. He is passionate about every project he takes on and is independently driven. He works well in a team and helps sustain the practice with his positive worldview.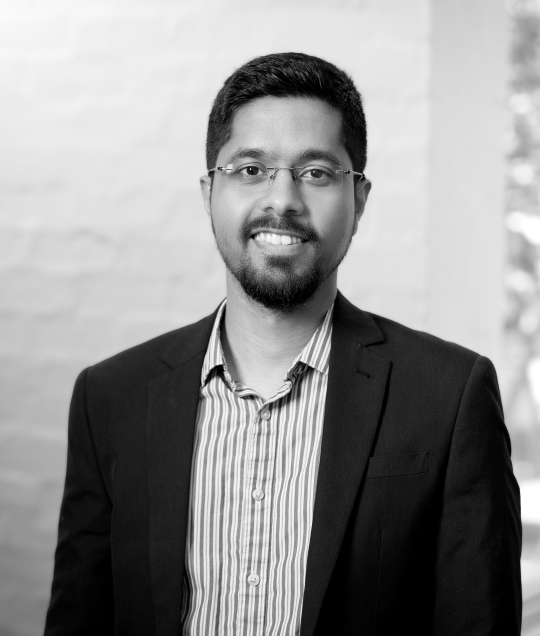 Vijay Singh
Project Architect
Vijay Singh
Project Architect
Vijay completed a Master of Architecture at the University of Melbourne and joined Architecture Matters as a Project Architect in 2019. He has considerable expertise with educational projects and is our ArchiCAD expert. Vijay also stands out as someone who can capture the complexities of a project and evaluate all the elements needed to find the best solution. He is a very organised, careful and considered practitioner whose insights are helping the progression of the practice.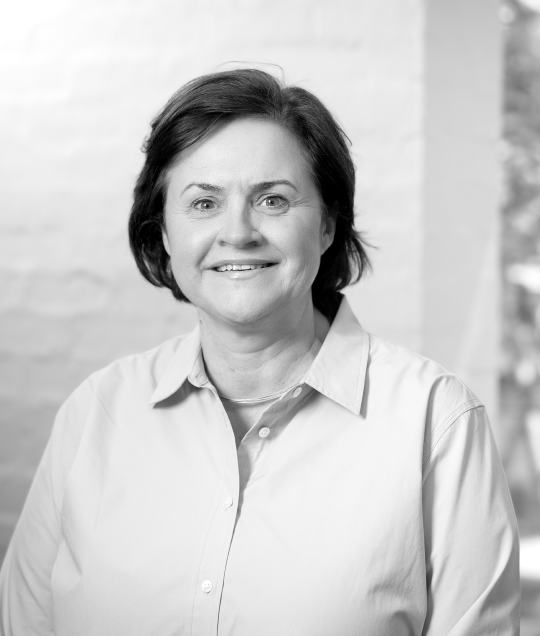 Holly Smith
Practice Manager
Holly Smith
Practice Manager
As the Practice Manager here at Architecture Matters, Holly Smith works across the board on practice administration. A vital team member, her day-to-day sees her handling everything behind the scenes to keep our practice running smoothly. Holly's expertise lies in financial management and business systems. However, it is her calm and measured approach, with both her co-workers and those in the non-architectural side of the business, that we particularly value.